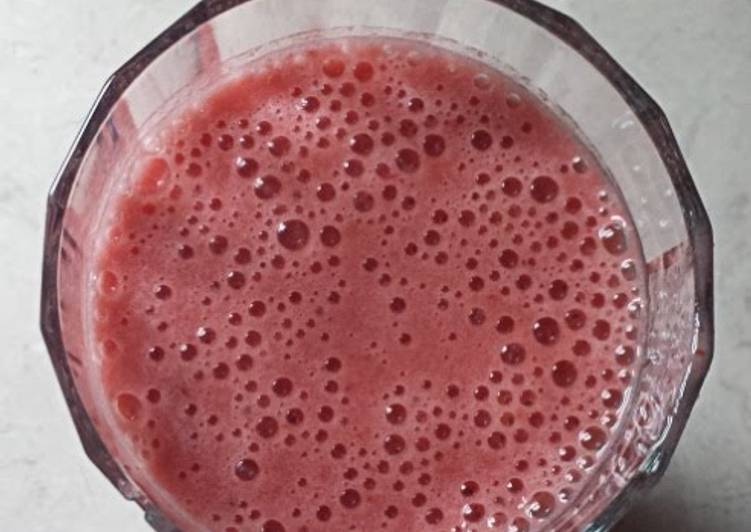 Orange Julius strawberry and banana smoothie copycat. Get the best Orange Julius Strawberry Banana Classic Smoothie recipe on the ORIGINAL copycat website! This recipe interests me because you say it's your favorite ever. I don't know that I've ever had exactly this, but I love my Orange Banana and Carrot smoothie (I use cooked and.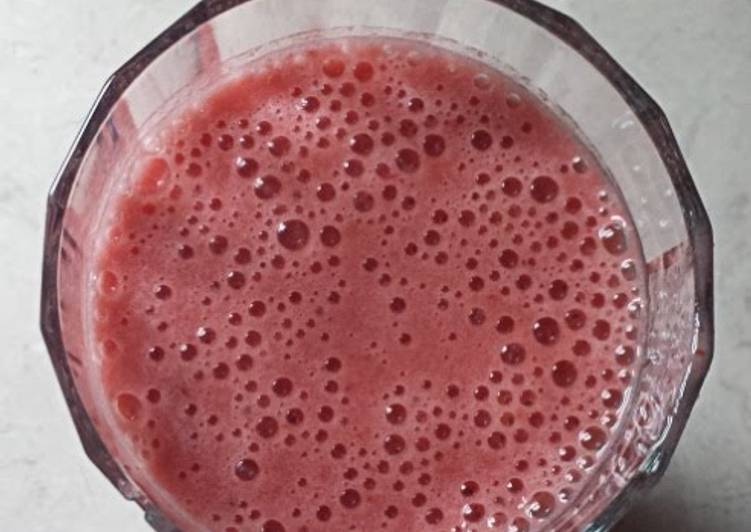 A smoothie from Orange Julius is one of my favorite treats! I remember the taste of an Orange Julius as a kid and thinking that it tasted like a creamsicle in the form of a drink—so good! Find out how to make an Orange Julius Strawberry Smoothie with this easy copycat recipe. You can have Orange Julius strawberry and banana smoothie copycat using 7 ingredients and 2 steps. Here is how you achieve that.
Ingredients of Orange Julius strawberry and banana smoothie copycat
You need 3 oz of orange juice.
It's 1 of banana.
Prepare 1 cup of frozen strawberries.
It's 1/2 cup of milk.
Prepare 1/2 cup of water.
You need 2 tbsp of sugar.
You need 1 tsp of vanilla extract.
Great way to enjoy fresh strawberries for breakfast or a snack. This Copycat Orange Julius recipe includes frozen orange juice concentrate, milk, sugar, vanilla We've been long-time fans and recently decided to try making our own copycat version at home. It's kind of like an orange juice smoothie, except it's more creamy and frothy. We think it tastes like a.
Orange Julius strawberry and banana smoothie copycat instructions
Put everything into a blender.
Blend until lump-free.
Orange, banana, and strawberries make up this refreshing smoothie! Blend the orange juice, strawberries, banana, and ice cubes in a blender until smooth and frothy. The classic Orange Julius smoothie was my absolute favorite drink growing up, and honestly I just Try this Copycat Orange Julius Recipe for yourself and decide if you ever need to buy another Maybe Doles Strawberry Banana frozen concentrate. I've noticed there are so many different fruit. This Easy Orange Julius recipe is packed with vitamin C and made with orange juice, bananas, and a secret ingredient that makes it better than the rest!